24K Bright Gold Solution  This Bath Plating Solution is a hard, acid gold that is specially designed to produce a bright 24K, (99.7% purity), hardened gold plate. This solution can effectively plate to a thickness of 2.5 microns, (100 micro-inches) in a single contiguous deposit.
Theoretical Coverage: One liter contains sufficient gold to cover ~ 800 square inches of area to a thickness of 10 micro-inches.
What you will need to use this solution properly: 
24K Bright Gold Bath Solution requires a Stainless Steel Anode, voltage meter set to 2-3V (2.7 is optimal). The time to deposit one micron is ~5.5 minutes. And the solution should be at 100°F.  Check out our new Plating Procedure Chart for more details on how to use all our available solutions. 
Our 24K Bright Gold Solution is an Electroplating Bath Solution that requires  electroplating equipment such as our Jewel Master Pro HD which will have everything you need including the following minimum required items.
Minimum Required Items
A source of direct current voltage with a controllable voltage range of one to six volts, (1 VDC - 6 VDC).

A suitable container to hold the solution. 

A solution electrode or anode made of the proper material, (see the Technical Data Sheet), to apply the positive electrical charge to the solution.

A means to heat and keep the solution to 100° F.

A common lead or ground clip that will provide electrical connectivity from the negative (-) terminal of the power source and the item being plated.

A plating rack to hold the parts in the solution and provide electrical contact with the negative terminal of the power source.

 
Safety Data Sheet Information for this product.
Technical Data Sheet for this product.
California residents: Click here for Proposition 65 warning.
Customer Reviews
Write a Review
Ask a Question
Filter Reviews:
prices
FTIR
measurement
everyone
expectation
vapor deposition
gold
finish
temperature
gold plating
Excellent seller, technical information, customer support and product
As an engineer I pay attention to details. Being able to know exactly what I am getting, how to use the product, getting reasonable prices and finding out that vendor ships when stated, is invaluable to me. Kudos, keep up the good work.
24K gold bath solution
Very good! no complaints!
Gold Plating
Not sure. Do I need to Nickel plate first? Does the gold plate go on any kind of metal?
03/30/2019
Pillalamarri J.
International Trade - USA and Trinidad and Tobago (TT)
Excellent. From the time product recommendation was received via e-mail, the pending question was the shipping method. We pointed out to the supplier that their standard method via USPS took more than six weeks for delivery in TT. The second order was delivered to our address in TT in less than six days from the time we placed the order online. Thanks to the managers and the customer service people, we can do more business with Gold Plating Services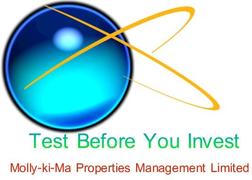 06/18/2019
Gold Plating Service
Shipping world wide can be tricky. We do our best to get your products to you in a timely manner.
amazing
I was looking for a less complex solution to plating infrared copper mirrors and I came upon gold plating's 24k bright solution. As long as the temperature is kept close to 100F the process is foolproof. If you deviate from 100 the brightness will be off but keep it close to 100 and within 2 minutes you will have a highly reflective durable finish. I needed a solution that was as reflective as possible in the mid and far infrared and, upon FTIR measurement we determined that this solution was as effective as physical vapor deposition of gold at less than 1/10th the price. this solution far exceeded my expectation and I would encourage everyone to give it a try.