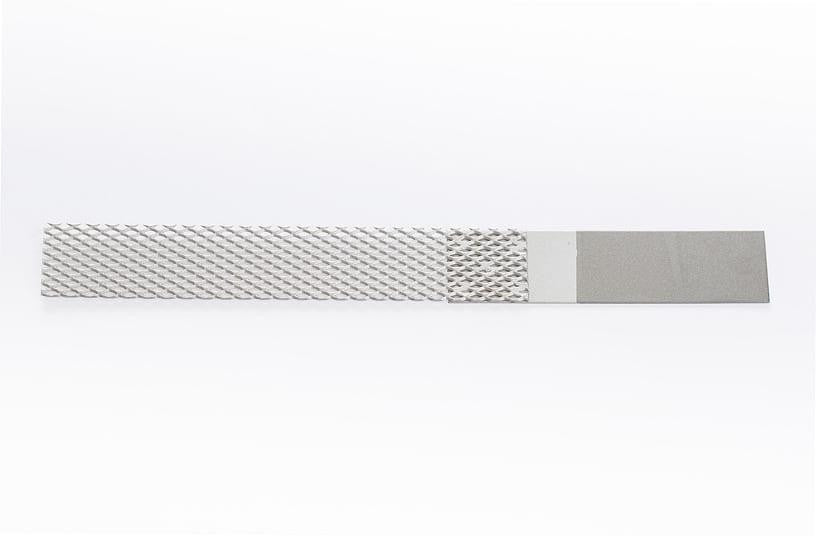 Platinum Plated Titanium Lab Anode Stock -  Ideal for use in the lab or small plating set-up as primary or for additional anode area. The 30 mil material can easily be bent to conform with the shape of a beaker or small plating cell.

Dimensions & Technical Details:  1" wide by 9" long in total (including tab).  Expanded Titanium Mesh is 6" long x 1" wide x .060" thick.  Mesh is plated with 100 micro-inches of Platinum. 3" Titanium tab is unplated and is .040" thick.  (See additional image)

Solutions which require this Anode include:
Palladium 

Rhodium

Pure Gold Plating Solution

TriVal - Acid Gold Strike
*We offer custom orders of Platinized Electrode Material, Click here for more information. 
Check out our 
Plating Procedure Chart
 for details about our products and how to use them.  
Customer Reviews
Write a Review
Ask a Question
The package arrived on time. Items were packaged extremely carefully and the gold plating solutions work great. Overall, great products and similarly great service. Very satisfied.