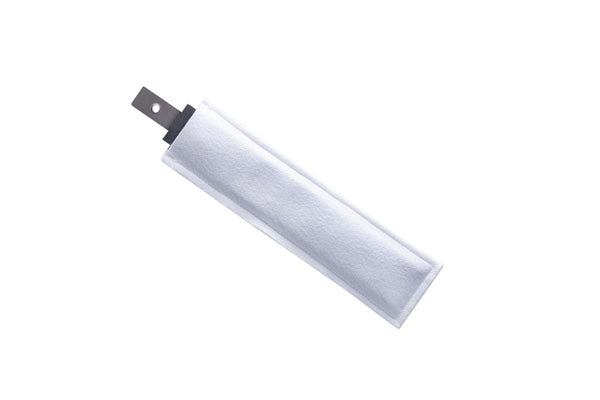 The ProLab cm graphite anode inserts are an economical and ideal anode for any solution requiring an anode that won't contaminate pre-treatment or plating solutions. It is optional to include the titanium hardware and screws required for mounting onto the ProLab cm titanium anode frame. The graphite anode inserts come "bagged" in a high-quality polypropylene bag to keep the solution pristine (size = 1/4" x 1" x 6"). We recommend two graphite anodes for most applications.
Solutions that require an insert anode, (platinum or graphite):
Surface Activator
TriVal (acid gold strike solution)
Gold solutions (14K, 18K, 24K Bright Gold or 24K Pure Gold)
Rhodium
Palladium
*TITANIUM FRAME AND TITANIUM SCREW ARE NOT INCLUDED.
Check out our 
Plating Procedure Chart
 for details about our products and how to use them.
How to attach anodes to anode frame
Customer Reviews
Write a Review
Ask a Question
03/19/2022
e

e