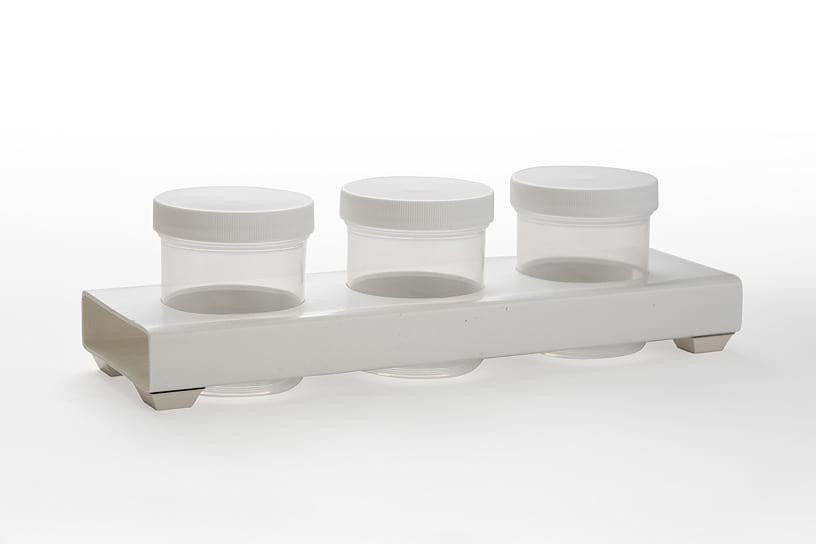 Working Beaker Tray  Don't spill your expensive plating solutions. Plating solutions are normally held in small beakers that can easily tip over when dipping in your plating handle. This working beaker holding tray can inexpensively solve that problem. This one tray allows you to have 3 different solutions available and secure.
Check out our 
Plating Procedure Chart
 for details about our products and how to use them.