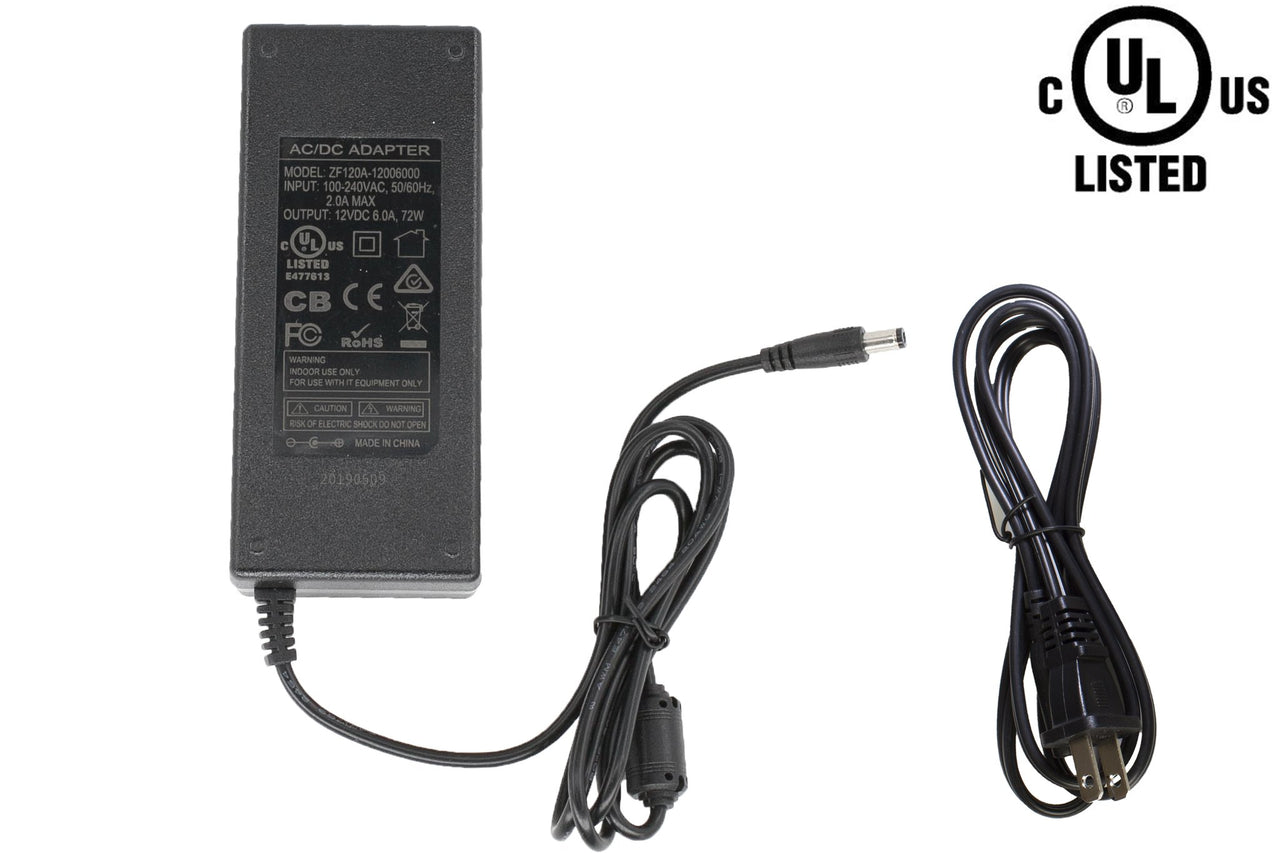 12 volt, 6 ampere Power Supply
 used with our Universal Plater.


Specifications:
Class 2 power unit
Output Frequency: 50/60HZ
Output Current: 6A
Output Voltage: 12V
Input Voltage: 100V-240V
DC Plug Size: 5.5mm x 2.1mm
Size dimension: 5.25" x 2.5" x 1.3"
Weight: 13 oz

NON-waterproof use for indoor dry location only.
Package content:
1 Piece UL Listed 12V DC 6A Power Supply
All item will be tested before shipping to ensure functionality of the product.
Check out our 

Plating Procedure Chart

 for details about our products and how to use them.