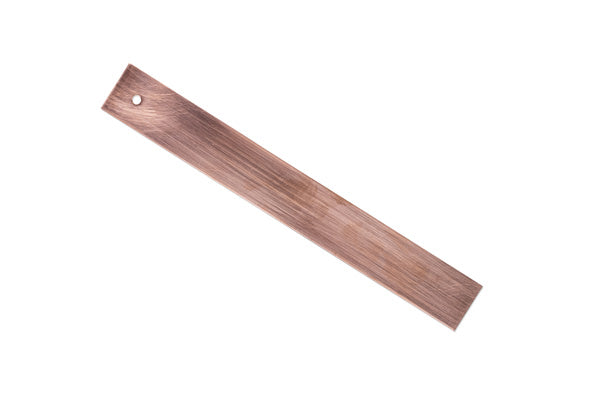 The ProLab cm  Copper anode inserts are an economical and ideal anode for any solution requiring an anode that won't contaminate pre-treatment or plating solutions. They come with the titanium hardware and screws required for mounting onto the ProLab cm titanium anode frame.  (size = 1/8" x 1" x 8") We recommend two (2) copper anodes for most applications. 
Made specifically to use with the ProLab cm.
Solutions that require a Copper anode:
Copper Strike

Bright Acid Copper
Check out our 
Plating Procedure Chart
 for details about our products and how to use them.
How to attach anodes to anode frame