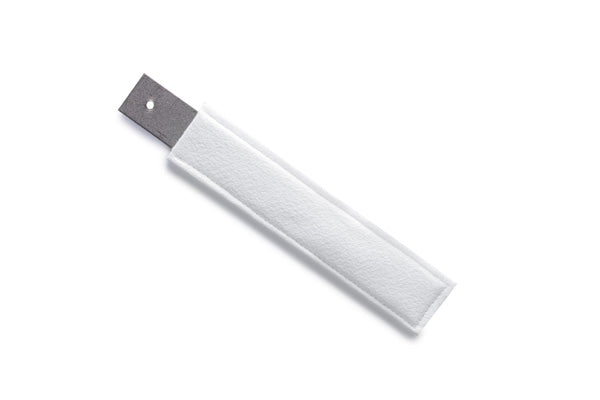 The ProLab cm Bagged Nickel anode inserts are an economical and ideal anode for any solution requiring a nickel anode. When used in a nickel pre-treatment or plating solution the anode will slowly dissolve into the solution replenishing the nickel that is plated onto the item being plated. The heavy polypropylene bag will prevent the products of this process from contaminating the pre-treatment or plating solutions. It is optional to include the titanium screws (8-32) required for mounting the anodes onto the ProLab cm titanium anode frame (nickel anode size = 0.062" x 1" x 8"), We recommend two (2) nickel anodes for most applications.
Solutions that require a Bagged Nickel anode:
Wood's Nickel Strike
Bright Nickel 
*TITANIUM FRAME AND SCREWS  ARE NOT INCLUDED.
Check out our 
Plating Procedure Chart
 for details about our products and how to use them.
California residents: 

Click here

 for Proposition 65 warning.
How to attach anodes to anode frame