Necklace Plating Rack for Large Baths - ProLab
ProLab cm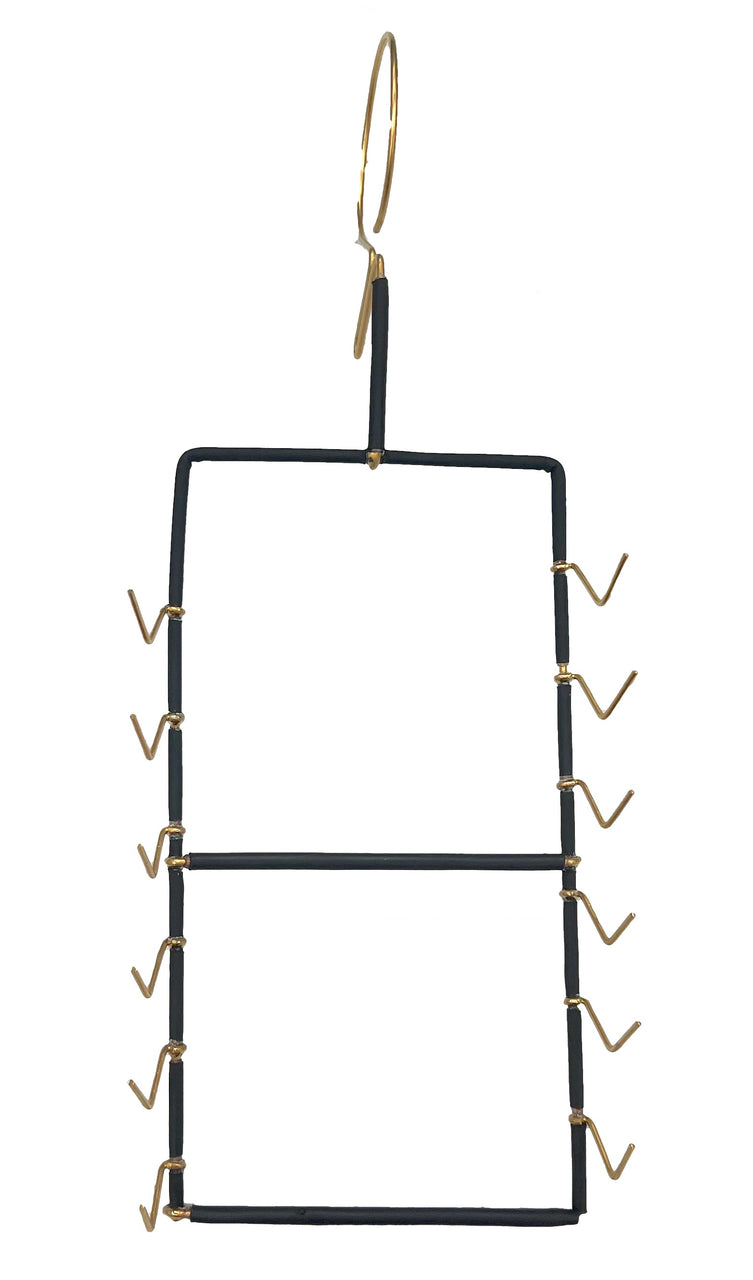 The plating rack was designed for a taller beaker, the plating is a crucial part of any plating operation. There can be many elements that go into the design of the plating rack for any project. We've covered a few of the important elements in the sample rack we provide with the ProLab cm. 
First, the rack must securely hold the parts in the solution during the plating process.
Second, the plating rack must provide good electrical conductivity to the item being plated while minimizing the effect of the "Rack Mark".
Third, the rack needs to make good continuous electrical contact with the plating bus, this is why we gold plate the copper wire in the bus contact area. Unplated copper would quickly corrode and not provide solid electrical contact. 
This plating rack is built specifically for the ProLab CM. We used heavier wire, so the rack can effectively support the items you are plating. 
Approximate dimensions:  3.5" wide with 7" sides and a hook designed to sit on top of the proLab bus bar about 2" from top of rack. See image.