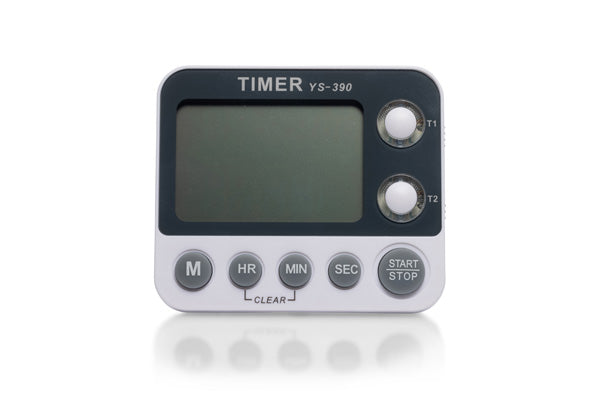 The ProLab cm dual timer is easy to set for a countdown timer on two processes at the same time. 

A large LCD screen and clear bold numbers, Dual Timer is easy to read. A loud beeping noise ensures you won't miss it. 

The  Dual Timer can both count up and count down in a range from 1 second to 99 Hours, 59 minutes and 59 Seconds. 

Switch to adjust alarm (HIGH/ LOW/ OFF) basing on your requirement. (With ON/OFF button as an Energy-Saving Timer)

The Dual Timer has magnets in the base for easy mounting on a steel surface.
Check out our 
Plating Procedure Chart
 for details about our products and how to use them.