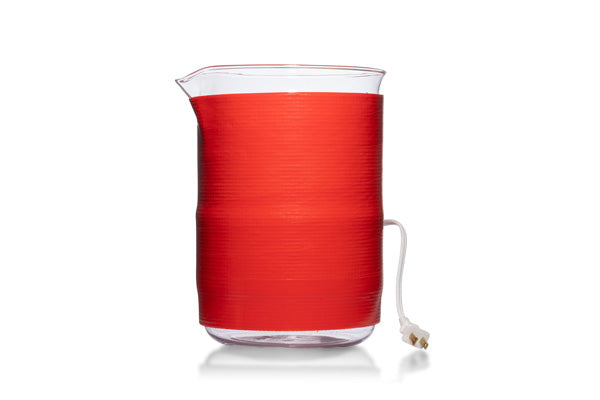 Having the ability to heat and precisely maintain the correct temperature is very important for some solutions.  With 270 watts of power the ProLab cm heated beaker works in concert with the Power Tower solution temperature controller to quickly heat the solutions and maintain the perfect temperature. 
Items included:
5000 mL Insulated, heavy-duty borosilicate glass beaker
Titanium Anode Frame 
Self-contained 270-watt heater attaches directly to the Power Tower heater outlet.
The ProLab cm heated beaker is recommended for solutions that need to be heated such as:
Electro Cleaner
Bright Nickel
Copper Strike
Palladium
Bright Gold
Pure Gold
Bright Copper
Rose Gold
Dimensions: Plating Beakers are approximately 11" Tall and 7" wide. Beakers will hold up to 5000 ml of solution
Check out our 
Plating Procedure Chart
 for details about our products and how to use them.