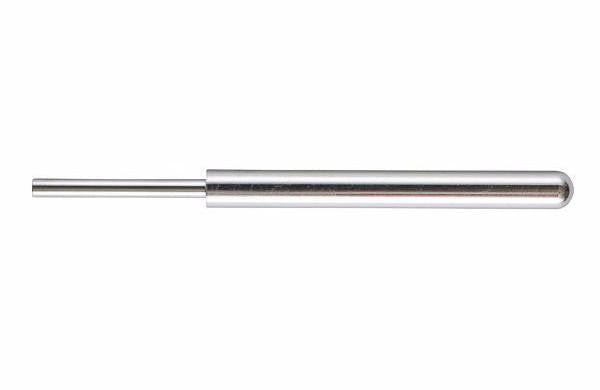 1/8" to 1/4" Type 316 Stainless Steel Conversion Bit  - For use with a 1/4" wooley & gold application sleeves for brush plating operations requiring a Stainless Steel Anode.  
Dimensions: Diameter 1/8" x 1 1/4" adapter to 1/4" x 2 1/4" Length 3 1/2"
Solutions which require a Stainless Steel Bit include: 

Chrome Stripper

Electro-Cleaner Solution

Surface Activator Solution

14k, 18K, & 24k Bright Gold Solution 

Rose Gold

Bright Silver 
A handle that will hold a 1/8" diameter bit is required, such as the combination handle.
Check out our 
Plating Procedure Chart
 for details about our products and how to use them.